Great service and user-friendly package. Very satisfied.
Robrecht Delbaere, Art Framing Bruggefredag den 27 april 2018, 12:04
Extremely satisfied with this platform! We run several web shops with this and we like the user-friendliness of it. In addition, good support! RECOMMEND!
Vanessa Broes, Nail Companytorsdag den 26 april 2018, 11:53
Easy to use, budget friendly and fast support.
Jeanpaul Robbertsen, Zo-Ellelördag den 21 april 2018, 12:03
Powerful platform, fast response time to questions via support. Many features. And AFFORDABLE !!!
Gert Van De Walle, Mobile coversfredag den 20 april 2018, 16:35
Expensive program! It is advertised that it is free but if you want more features then you still have to pay anyway!!!
EasyWebshop
Dear Gert

Thank you for your feedback. We do not agree that our program is expensive. We do our best to offer our customers maximum quality and service at the lowest price.

There are indeed cheaper providers, but they do not have the possibilities EasyWebshop has. Additionally, the web hosting, a domain name, e-mail, SSL certificate, SEO, multilingualism, templates and support are included. With most providers you have to pay extra for this.

Our free version is only for testing. The prices can be found by clicking on "Prices" above.
Leigh Van den Acker, The Boxsöndag den 15 april 2018, 13:37
Fast and friendly service. EasyWebshop tries to be as up-to-date as possible and to answer questions as quickly as possible. Their web shop back end functions and innovative updates are not always successful for all users, but what needs to succeed is ultimately successful. Definitely recommended, even for professional online shops the most interesting in terms of functionality and price.
Stephan Van den Venne, TovShoplördag den 14 april 2018, 10:30
A complete package to set up your webshop and very user-friendly! Programming is not necessary at all. However, if you are able to, you can make some adjustments here and there to organize your web shop even more according to your own needs.
But above all a super good service and fast response!
Probably one of the most complete web shop packages and for the price you should definitely not ignore it!
Jessica Scheurwegs, Jestgroomfredag den 13 april 2018, 20:39
We have switched our web shop from PrestaShop to EasyWebshop because of easier working and setting up. I would just like to have one nice layout.
EasyWebshop
Dear Jessica

Please contact our support. We have contact with many talented web designers. They can tailor the layout exactly as you wish.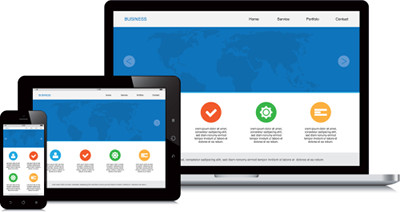 Den perfekta lösningen för ditt företag
Skapa din egen webbutik på kort tid med vårt användarvänlig program.
Ladda upp högupplösande bilder till dina artiklar.
Din webbutik är 100% optimerad för bästa resultat i Google och Bing.
Med vår snabba och tillförlitliga webhosting fungerar din webbutik dygnet runt utan störningar.
Du får orderuppföljning på ditt konto och order kan skickas även till dig med email.