---
tisdag den 3 september 2013, 14:00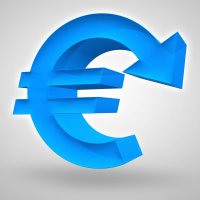 The summer is usually a quiet period with little sales. Many people are on holiday.
For us it was a little different this summer. EasyWebshop continues to grow and is now approaching the milestone of 8.000 shops.
At the same time we notice a decrease in the number of support tickets. We see that many of our clients start their shop without having to contact us. The installation of a shop and also the d...
---
torsdag den 29 augusti 2013, 17:00

From now on you can use Sofort as payment provider for your shop.
With Sofort your European customers can pay on an easily and with low transaction costs.
You can download the Sofort app for EasyWebshop here:
http://www.appwebshop.com/detail/857119-sofort-betalingen-via-sofort
---
måndag den 26 augusti 2013, 14:00

---
tisdag den 20 augusti 2013, 13:15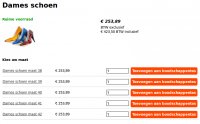 At the request of our customers we have updated the product properties system. Product properties are now clearly displayed on the product detail page.
With product properties, you can offer multiple sizes of clothing, different sizes of tiles or different types of office chairs. Your customers now see a clear table in which they can select their desired product and the amount.
Product properties in EasyWebshop have lots of features. Each property is a deviation ...
---
lördag den 17 augusti 2013, 14:30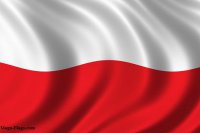 EasyWebshop jest także już dostępny w języku polskim.
EasyWebshop is now available in Polish.
You can set Polish as extra language in your shop. Polish is the twelfth language in which our software is available. The backend is also completely translated into Polish.
All translations are carefully carried out by native translators. We never use machine translations!
---
tisdag den 13 augusti 2013, 13:00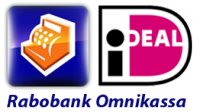 ---
fredag den 9 augusti 2013, 14:00

---
tisdag den 6 augusti 2013, 13:00
With the newsletter module you can send an e-mail to your entire customer base in one click. The newsletter is perfect for announcing new products and promotions.
Many of our customers are using customer groups in their webshops. With this new update, it's possible to send a newsletter to each customer group separately.
---
---