Barney Army Store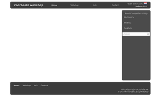 Tillfredsställelse poäng: 5/5
41 röster, 42 recensioner







Official Raymond van Barneveld Dart Shirts and more!

/www.easywayshop.nl
Barney Army Store
Status
Öppna: Kunder kan se artiklar och köpa dem
Språk, Valuta
Tyska, Engelska, Nederländska, Euro
Recensioner
42 recensioner hittades.
Mike usalördag den 2 juni 2018, 18:36
Recieved my package today... very fast to the usa but shipping was expensive! It was very well packaged so will order again
Bernd Depenbuschsöndag den 8 april 2018, 23:03
Schnell und absolut zuverlässig abgewickelt.
BEDANKT und TOT ZIENS. Bernd
Johanfredag den 2 februari 2018, 13:11
Snelle en goede levering hellemaal top
Benedikttisdag den 23 januari 2018, 21:59
Delivery was really fast, even to Germany! (Ordered Thursday received Tuesday!). The Darts (RVB95 23g.) are amazing oh and the package is signed! Thanks for that sweet bonus, it really made my day:)
So I think Ray has another supporter from Germany:) Barney army!
Can recommend buying here, even when the Webshop is sometimes little hard to navigate through;)
Ronniemåndag den 22 januari 2018, 19:27
Received an email asking me for a review. I can't yet give you a review because the product (shirt) has not yet arrived sadly.

However, I only ordered on 18/01/2018 and today is 22/01/2018 (a mere 4 days) and given that the shipment is coming from Holland to the UK, I would expect it to take some time. But, on the other hand, when you pay €13 for shipping, you may also be excused for thinking that it may arrive very quickly.

I'll give a better, more in depth review when my shirt arrives.

The webshop is very easy to follow though, once the language is switched from Dutch to English.
Barney Army Storemåndag den 22 januari 2018, 20:33
Hi Ronnie,

Thank you for your "review". We have to depend on the carrier UPS. Apparently there is no delivery at the weekend. Normally a package is available within 2 to 3 days. We can see that of the packages that were sent last Thursday, some are delivered and some are not. Perhaps the storm of last Thursday caused delays. Anyway, the package has arrived in Stanford Le Hope and is scheduled for delivery to you tomorrow.
Balázssöndag den 7 januari 2018, 18:21
Szuper RVB mez! Gyors postázás, tökéletes csomagolás. Köszönöm! A BarneyArmy tagságot is!

Super RVB official shirt! Fast shipping and perfect packaging.
Thank you! And the membership of BarneyArmy too.
Patrick breuersöndag den 7 januari 2018, 13:19
Snelle levering en bestelling nog makkelijk aan kunnen passen na fout te hebben ingevoerd. Zeker een aanrader
Christiaan Wilmsensöndag den 24 december 2017, 20:52
Goede en snelle levering en dat rondom de feestdagen. Top. Gisteren Raymond kunnen aanmoedigen met de bestelde artikelen
Keeslördag den 23 december 2017, 14:36
Snelle levering.
Toppie!!
rob smitsmanstisdag den 19 december 2017, 15:37
nog steeds niks gekregen bijna 2weken geleden besteld
Barney Army Storetisdag den 19 december 2017, 16:22
Beste heer Smitmans.

Uw bestelling is op 13 december verzonden. Vreemd dat u het nog niet binnen heeft.

Heeft u ons, behalve deze recensie, hierover al eerder een email gezonden? Zo niet, wilt u dat dan alsnog doen. Dan kunnen we overleggen hoe we dit oplossen.
Beukematisdag den 19 december 2017, 7:15
Super geregeld en snel geleverd. Top!! Goed verpakt.
Andreasonsdag den 29 november 2017, 16:48
Schnelle Lieferung, sicher verpackt so dass nichts beschädigt wird, freundlicher Service.

Snelle levering, veilig verpakt zodat niets beschadigd raakt, vriendelijke service.

Fast delivery, safely packed so that nothing gets damaged, friendly service.
Ronaldmåndag den 27 november 2017, 22:23
Prima !!! geweldig shirt en snelle service
Stefanmåndag den 13 november 2017, 8:19
Snelle levering. Tevreden met product. Alleen jammer dat er 6,95 verzendkosten word gevraagd voor brievenbus pakket. Wel leuk dat Barney de producten heeft gesigneerd.
Michaelfredag den 10 november 2017, 20:49
Super zufrieden
Remontorsdag den 19 oktober 2017, 17:37
Snelle levering, goed contact en mooi product. Al vaak dingen besteld voor mijn verzameling. Top!
Joeylördag den 7 oktober 2017, 13:46
Maandag besteld dinsdag in huis de RvB 95 darts.
Snelle levering en zoals beloofd op site met handtekening.
Broer is er super blij mee.
Stephanietorsdag den 28 september 2017, 21:35
Dinsdag besteld, woensdag in huis.
Super snelle service!
En een mooi shirt.
Lizantisdag den 29 augusti 2017, 12:12
Op donderdag besteld, vrijdag netjes een mail gekregen dat mijn bestelling maandag op de post gaat. Ook maandag weer een mailtje gekregen dat deze verzonden is. Helaas kreeg ik vrijdag pas het pakketje in de bus. Dit kan ook aan postNL hebben gelegen. Het was goed verpakt en product zag eruit zoals beloofd.
Barney Army Storetisdag den 29 augusti 2017, 13:39
Beste Lizan,

Bedankt voor je uitgebreide recensie.

Het pakket is inderdaad maandag verzonden. Volgens de gegevens van Post-NL zou het donderdag bezorgd zijn.
Normaal gesproken bezorgd POST-NL de Nederlandse zendingen de volgende dag. Wat hier mis gegaan is kunnen wij helaas niet achterhalen.
Robinlördag den 26 augusti 2017, 12:22
Eerste keer iets besteld en Isis fantastische en snelle levering dank u
Arthurtorsdag den 24 augusti 2017, 16:37
We hadden voor een collega een Barney pakket met enige haast besteld. De volgende dag werd het bezorgd. Top service!
Jeroentisdag den 8 augusti 2017, 22:19
Shirt en pijlen besteld en amper 2 dagen later al binnen.
Alles bevalt me super. Zeker een aanrader om terug te bestellen.
Jeroentorsdag den 3 augusti 2017, 13:11
Super service ik ga hier zeker nog vaker bestellen
Sam Bakerfredag den 19 maj 2017, 13:14
Outstanding product quality and speedy delivery to the UK.
Skriv recension