Tyvärr finns denna sida inte på ditt språk. Prova att översättta med t.ex. Google översätt. Var uppmärksam på möjliga felöversättningar
Email and web mail

Your online shop has a domain name, for example www.myonlineshop.com. Now you also want customers to reach you through info@myonlineshop.com. This looks more professional than a @hotmail.com address on your business card.
This module can only be used if a domain name is connected to your shop.
Email forwarding
With email forwarding, all emails to info@myonlineshop.com (your shop email address) will be automatically forwarded to myonlineshop@hotmail.com. (your existing email address) So you have an extra email address without having to set up a new email account.
Navigate to Settings > Modules > Email settings
If Modules is not displayed in the menu, first adjust the user level to Advanced, at Settings > User experience level.
Web mail account
A second possibility is to set up a new email account. You can manage this account online. With a web mail email address, you can send emails from info@myonlineshop.com.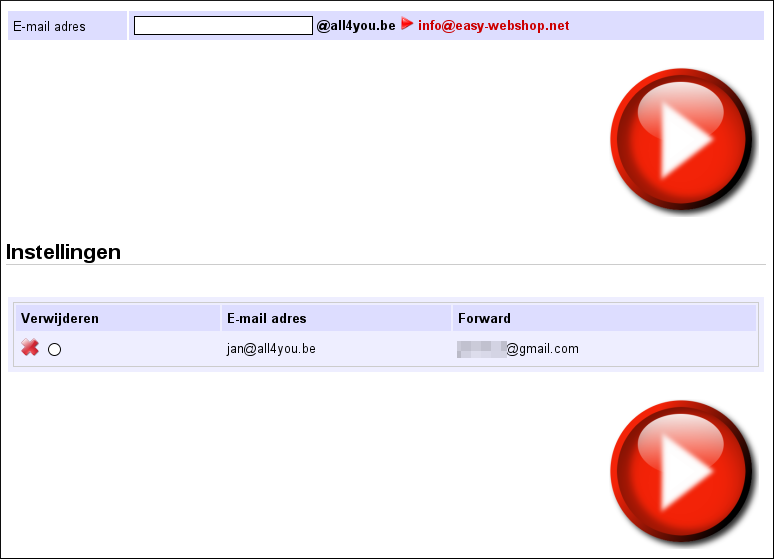 How to activate?
Choose the method (forwarding or web mail account) and navigate to the relevant module
Activate the module
Enter the desired email address (contact@myonlineshop.com or info@myonlineshop.com, ...)
Click Save
Your email address is immediately activated. You can log in at:
Your web mail account is always protected with SSL encryption.
How to deactivate?
Navigate to the relevant module.
Select the email address you want to remove.
Click Save.
Your email address will immediately be deactivated.
Setting up an email client
In addition to the web mail you can also retrieve your email using your own email client, tablet or smartphone. The screenshots below show the required settings in order to configure your email application. Enter your own email address as username.
Email settings for Mozilla Thunderbird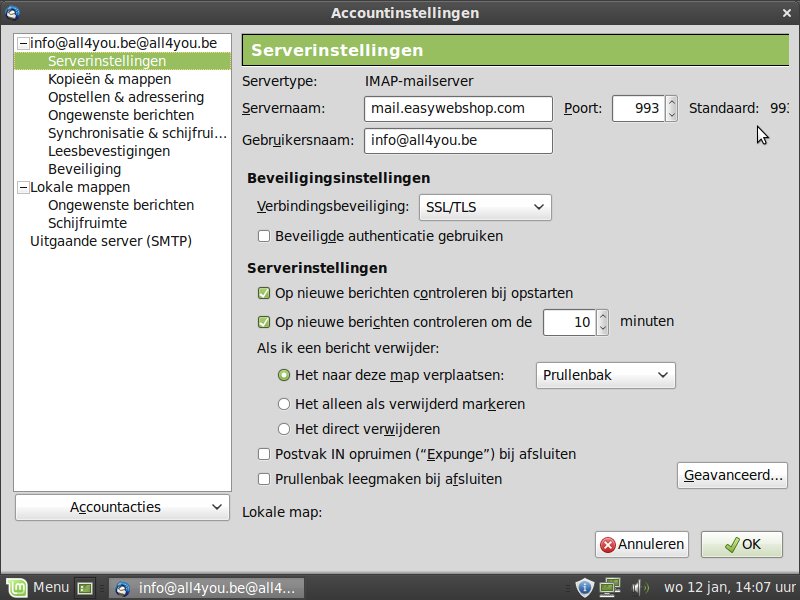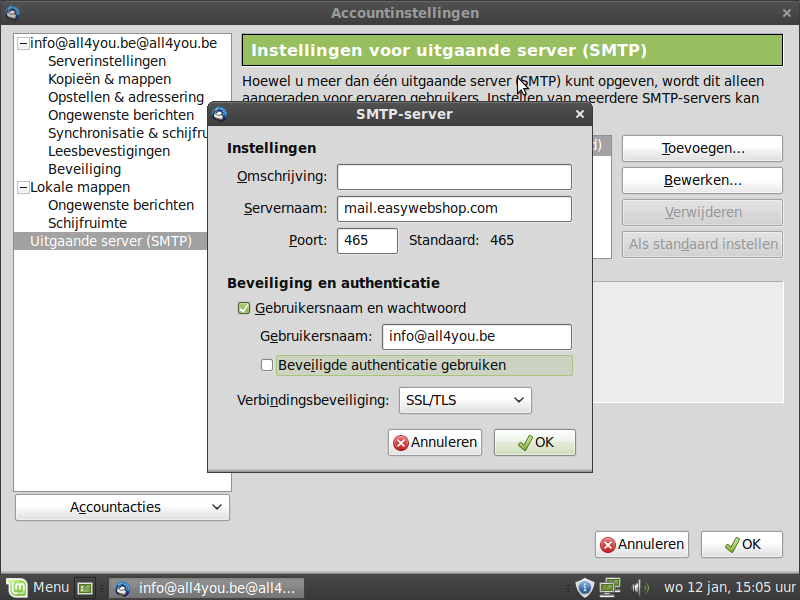 Email settings for Windows Live Mail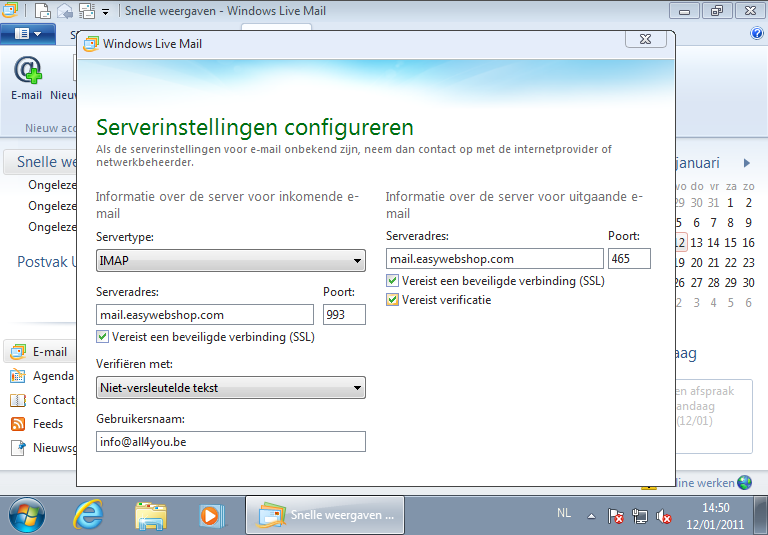 Problems with setting up Outlook
Please check the following settings:
Did you set the correct IMAP/SMTP servers? (No POP3!)
Did you set the correct port numbers?
Did you set the correct protocols? (SSL/TLS)
Username = email address
If things still do not work, consult the help function of Outlook or contact your IT distributor. Unfortunately we can not give support for external software.
You can also use Mozilla Thunderbird as an email client .